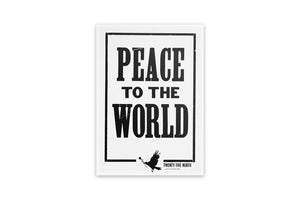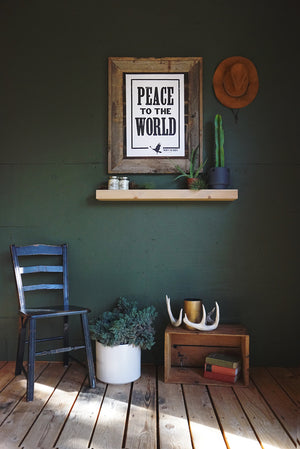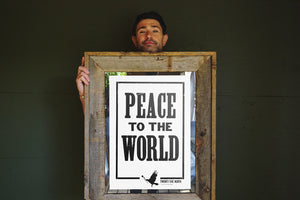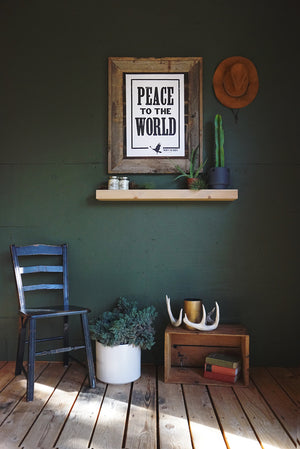 'Peace To The World' Poster
We think 'PEACE TO THE WORLD' looks pretty special in 20th century print, don't you?
We discovered Hatch Show Print on our trip to Nashville. While touring the Country Music Hall of Fame we noticed some vintage looking posters hanging in a shop; we immediately fell in love with them. After we discovered they were printed on actual machines from the early 1900s, we just had to have our very own TFN posters printed. No two poster prints are alike so you can be sure you have a unique piece of art on your wall!
Dimensions (height x width): 22 1/8 x 15 3/8
*Poster only. Frame not included.